Olivia Chen, M.D.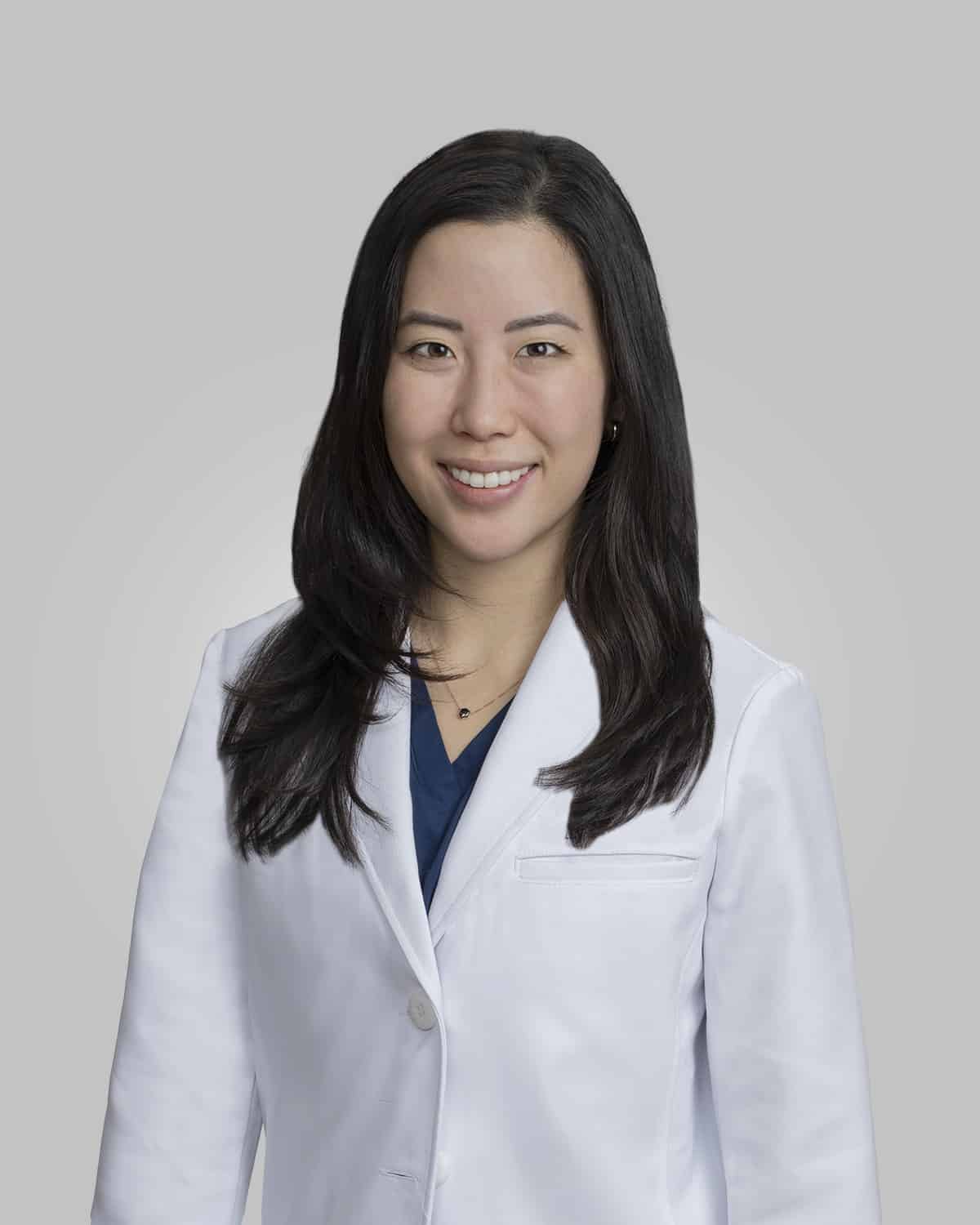 Dr. Olivia Chen is a board-certified dermatologist and fellowship-trained Mohs Surgeon in the American College of Mohs Surgery. She treats the full scope of dermatologic conditions, with specialized training and expertise in high-risk skin cancer, Mohs surgery, surgical reconstruction, and cosmetic concerns.
She completed dermatology residency at University of Michigan, followed by a Mohs surgery fellowship at MD Anderson Cancer Center, where she trained with experts in melanoma, rare cancers, high-risk skin cancer surgery, and complex reconstruction. Dr. Chen has trained internationally as well with Mohs surgeons seeing underserved patients in South Africa and Peru. She draws on these experiences to provide the highest quality care to patients with even the most challenging skin cancers, while also focusing on the best cosmetic surgical reconstruction possible.
Dr. Chen also specializes in non-surgical cosmetic treatments including neurotoxins, fillers, chemical peels, and laser procedures. At both MD Anderson and University of Michigan, she trained with leaders in the field of cosmetic dermatology and laser medicine. As an avid realistic portrait artist in her spare time, Dr. Chen translates this scrutiny of detail to providing patients with individualized and natural cosmetic results.
Dedicated to improving treatment options through research, Dr. Chen has been a collaborator on clinical trials for advanced and metastatic skin cancer at MD Anderson and a sub-investigator for psoriasis, lupus, and atopic dermatitis trials at University of Michigan. Previously, she has conducted research in Singapore and Switzerland and authored many peer-reviewed publications and presentations.
She is a bilingual Spanish-speaking physician, previously certified at both MD Anderson and University of Michigan, and has enjoyed teaching Spanish to medical students, and providing dermatologic care to patients in Peru and farmworkers in the U.S.
Dr. Chen enjoys playing piano, portrait drawing, tennis, soccer, and skiing. She is from Ohio; however, her family moved to Austin ~15 years ago, and she is excited to be back!
Education
Mohs Surgery Fellowship: MD Anderson Cancer Center, Houston, TX
Dermatology Residency: University of Michigan, Ann Arbor, MI
Intern Year: The Colorado Health Foundation, Denver, CO
Medical School: University of North Carolina School of Medicine, Chapel Hill, NC, Graduation with Distinction, Alpha Omega Alpha Honor Society (President)
Undergraduate: The Ohio State University, Columbus, OH, B.S., molecular genetics, (minors Spanish, chemistry), Honors and Research Distinction, Summa Cum Laude, Phi Beta Kappa
Externships
Esquel, Argentina; Lausanne, Switzerland (École Polytechnique Fédérale de Lausanne), Singapore (Agency for Science Technology and Research); Trujillo, Peru (Universidad Nacional de Trujillo), Lima, Peru (Universidad Peruana Cayetano Heredia); Cape Town, South Africa (Tygerberg Hospital); Pretoria, South Africa (Skin Mattrs Mohs Unit).
Professional Associations
Board-certified, American Board of Dermatology
Fellow, American College for Mohs Surgery
Fellow, American Academy of Dermatology
Member, American Society for Dermatologic Surgery
Awards
American Society for Dermatologic Surgery International Traveling Mentorship Program in Mohs Surgery, South Africa; 2021
American Society for Dermatologic Surgery Resident Scholarship; 2020
Making a Diffrence Award; 2019/2021
Alpha Omega Alpha (elected senior co-president); 2016
Carolina Medical Student Research Grant; 2014
Phi Beta Kappa; 2013
Singapore International Pre-Graduate Award, Sigma Xi Grant in Aid of Research, Kathryn D. Sullivan Scholarship, John D. And Marguerite M. Sullivan Scholarship, Dr. Elizabeth Wagner Scholarship, Biological Sciences Alumni Society Scholarship, Ohio State Alumni Scholarship, Undergraduate Research Scholarship, Undergraduate Student Government Academic Enrichment Grant, EPFL Summer Research Program Grant; 2012
Kaplan Newsweek Magazine My Turn National Essay Contest 6th place, Reconnecting the Circle National Essay Contest Winner, Ohio State Alumni Scholarship; 2009
In the Media
Dr. Chen explains how UV nail dryers emit a higher concentration of UVA rays that go into the skin and can damage DNA. www.kvue.com