Meet Our Staff
The Doctor Makes the Difference
Dermatology: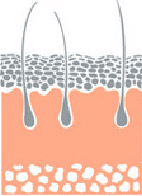 A renowned surgeon, Dr. Ramsdell is well known for success with Mohs Micrographic Surgery and surgical reconstruction for skin cancer. Dr. Ramsdell is also an innovator in cosmetic procedures such as Blepharoplasty (Eyelid Lift), Neck & Jowl Lifts, and Tumescent Liposuction.
Dr. Emily Prosise is a sought after and highly skilled Mohs micrographic surgeon, surgical dermatologist and dermatologist with an emphasis on skin cancer.
Dr. McDonald is a medical and cosmetic dermatologist. She is passionate about skin cancer prevention, diagnosis, and treatment, as well as the management of a variety of skin disorders. She is skilled in non-surgical facial rejuvenation using cosmetic injectables, such as BOTOX, Radiesse, Restylane, and others.
Mellissa Binney, P.A.-C, practices medical dermatology with emphasis on skin cancer prevention, detection and treatment, as well as treatment of multiple skin conditions and lesions.
Many more cosmetic procedures are offered through our medical Spa,
SkinCare Austin.
Treatment Groups: