Halliday C. McDonald, M.D. - Dermatologist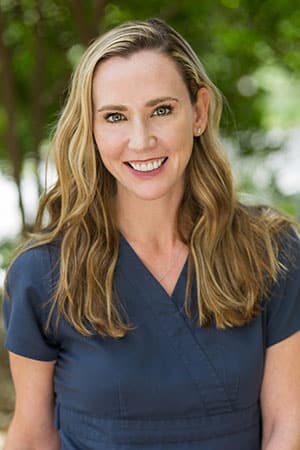 Halliday C. McDonald, M.D.
Diplomate – American Board of Dermatology
Meet Dr. McDonald
Dr. Halliday C. McDonald is a Board Certified Dermatologist with expertise in general medical dermatology for both adults and children, as well as surgical and cosmetic dermatology. She is skilled in the diagnosis and treatment of a variety of skin conditions, including skin cancer, acne, psoriasis, eczema, nail disorders, alopecia, pigmentary disorders, and many others. Dr. McDonald is dedicated to providing compassionate and quality care to each patient in an individualized manner. She is passionate about sun protection and skin cancer prevention. She believes in teaching her patients to be active participants in the health of their skin. She performs voluntary skin cancer screenings each year, and she is committed to the early detection of skin cancer.
Dr. McDonald is also an expert in aesthetic procedures including Botox, fillers, chemical peels, sclerotherapy, and more. She believes in the customization of each individual patient's needs to achieve a natural cosmetic result.
Dr. McDonald has recently been recognized as one of Texas Monthly's Super Doctors Rising Stars. These are doctors who have excelled early in their career and are trusted and sought out by colleagues for medical care and advice, according to the selection criteria.
Education and Background
Dr. McDonald grew up in El Paso, Texas, and she graduated with Honors from the University of Texas at Austin. She attended medical school at the University of Texas Southwestern, where she was a member of the Alpha Omega Alpha Honor Society. After completing her internship in Internal Medicine at Presbyterian Hospital of Dallas, Dr. McDonald did her residency in Dermatology at U.T. Southwestern where she worked at Parkland Memorial Hospital, the VA Medical Center of Dallas, and Children's Medical Center of Dallas. She served as Clinic Chief Resident in her final year of residency. After completing residency, she served as Assistant Professor in Dermatology at U.T. Southwestern, teaching dermatology to residents and medical students.
Personal
Dr. McDonald and her family moved to Austin in 2011. She is joined here by her husband, John, an orthopedic surgeon, and their three children. She enjoys hiking, skiing, tennis, cooking, and spending time with their family.
Personal History
BUSINESS ADDRESS: 102 Westlake Drive, Suite 100 | Austin, TX 78746
PHONE 512.327.7779
Hometown: El Paso, TX
Education and Training History
UNDERGRADUATE University of Texas at Austin, With honors, B.S. in
Zoology, 2001
MEDICAL University of Texas Southwestern Medical School at Dallas, M.D.
2005
INTERNSHIP Presbyterian Hospital of Dallas, 2005-2006
RESIDENCY University of Texas Southwestern Medical Center, Dermatology,
2006-2009
Professional History
University of Texas Southwestern Medical Center
Assistant Professor — Dermatology, July 2009-July 2010
Vail Dermatology
Dermatologist, August 2010-July 2011
Central Texas Dermatology
Dermatologist, September 2011-present
Certification
American Board of Dermatology 2009
Honors and Awards
UNIVERSITY OF TEXAS SOUTHWESTERN MEDICAL CENTER
Alpha Omega Alpha 2004-present
Dermatology Clinic Chief Resident July 2008-June 2009
Southwestern Medical Foundation Scholarship for Academic Achievement
2001-2003
UNIVERSITY OF TEXAS AT AUSTIN
Robert C. Byrd Honors Scholarship 1997-2000
University Honors 1998-2001
Phi Beta Kappa 2000
Professional Organizations
American Academy of Dermatology
American Board of Dermatology
Texas Medical Association
Texas Dermatologic Society
Research Experience
U.T. Southwestern Department of Biochemistry Dallas, TX Summer 2000
Undergraduate research fellowship with Steve McKnight PhD to study the temporal regulation of transcription factors in mouse brains.
Interests
Hiking, running, fly-fishing, tennis, reading, cooking, traveling
Publications
Craige H, Cohen J. Symptomatic treatment of idiopathic and rosacea associated cutaneous flushing with propanolol. J Am Acad Dermatol 2005;53:881-884.
Boswell JS, Bardan A, McDonald H, Pandya AG. Edematous nodules on the extremities of a febrile patient: cutaneous cryptococcosis. Arch Dermatol 2008 Dec; 144 (12): 1651.
McDonald H, Cruz, P. Phototherapy and HIV infection. Dermatologic Phototherapy and Photodiagnostic Methods 2009: 230-236.
Craige H and Pandya A. Cutaneous T-Cell Lymphoma in Skin of Color. Dermatology for Skin of Color 2009: 300-305.
Kunishige J, McDonald H, Duvic M, et al. "Lymphomatoid papulosis and associated lymphomas: a retrospective case series of 84 patients." Clin Exp Dermatol 2009 Jul; 34 (5): 576-81. Epub 2009 Jan 16.
McDonald H, York N, Pandya AG. Drug-induced linear IgA bullous dermatosis demonstrating the isomorphic phenomenon. J Am Acad Dermatol 2010 May; 62 (5): 897-8.