Halliday C. McDonald, M.D. - Dermatologist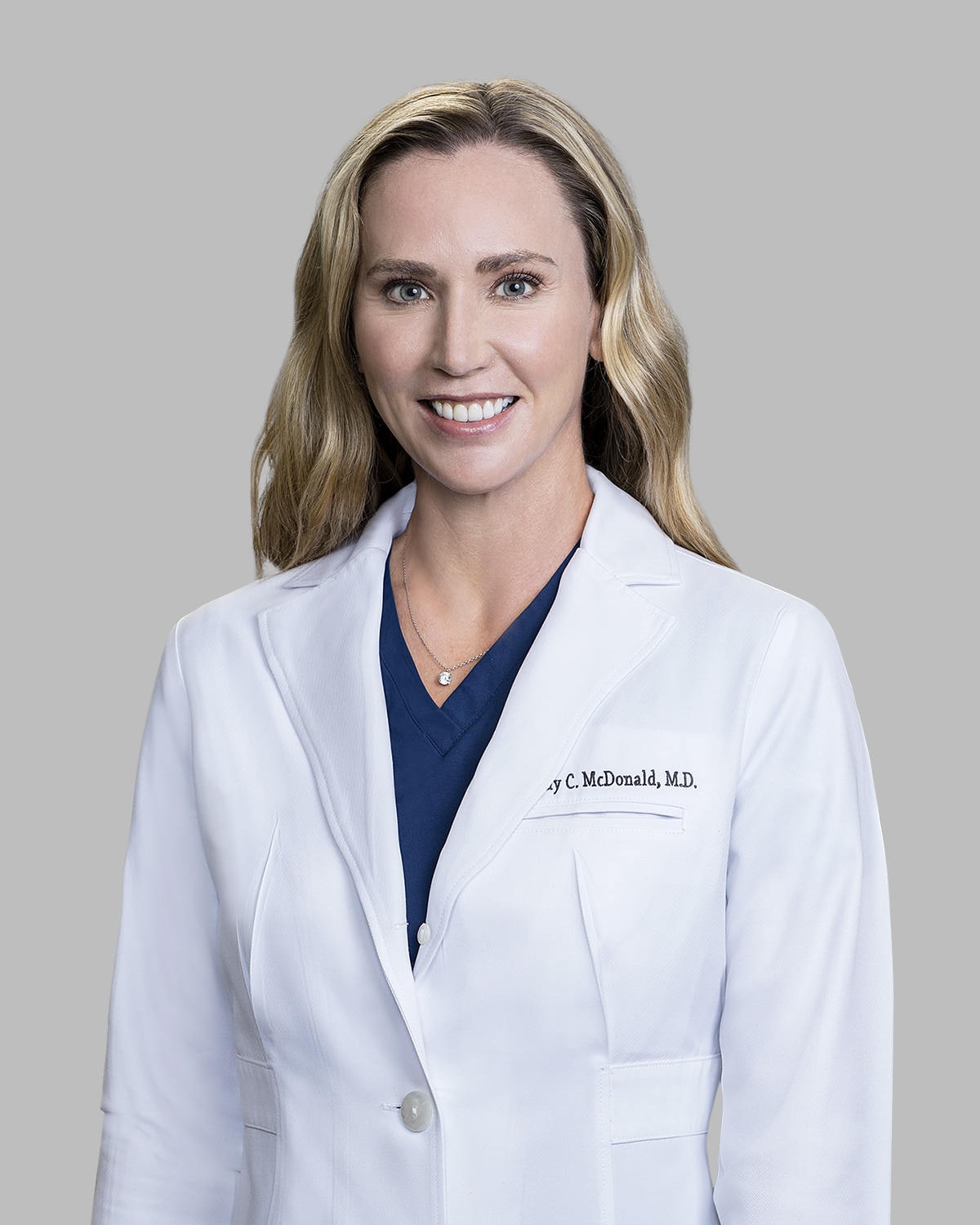 Dr. Halliday C. McDonald is a board-certified Dermatologist with expertise in medical, surgical, and cosmetic dermatology. She has extensive experience in the diagnosis and treatment of a variety of skin conditions, including skin cancer, acne, psoriasis, eczema, nail disorders, alopecia, pigmentary disorders, and many others. Dr. McDonald is dedicated to providing compassionate and quality care to each patient in an individualized manner. She is passionate about sun protection and skin cancer prevention. She believes in teaching her patients to be active participants in the health of their skin. She performs voluntary skin cancer screenings each year, and she is committed to the early detection of skin cancer.
Dr. McDonald is also an expert in aesthetic procedures including injectable neurotoxins, fillers, chemical peels, sclerotherapy, and more. She believes in the customization of each individual patient's needs to achieve a natural cosmetic result.
Dr. McDonald has been recognized multiple times as one of Texas Monthly's Super Doctors Rising Stars. These are doctors who have excelled early in their careers and are trusted and sought out by colleagues for medical care and advice, according to the selection criteria.
Dr. McDonald and her family moved to Austin in 2011. She enjoys playing tennis, hiking, skiing, and spending time with her husband and three children.
Education
Residency: U.T. Southwestern, Dermatology; 2006-2009
Medical School: University of Texas Southwestern – Alpha Omega Alpha Honor Society; 2001-2005
Internship: Presbyterian Hospital of Dallas, Internal Medicine; 2005-2006
Undergraduate: University of Texas at Austin; 1997-2001
Professional Affiliations
Board Certified, American Board of Dermatology
Fellow, American Academy of Dermatology
Member, Austin Dermatological Society
Member, Texas Dermatological Society
Member, Travis County Medical Society
Member, Texas Medical Association
Awards
Texas Monthly Super Doctors Rising Stars; 2018, 2019
Alpha Omega Alpha; 2004-present
Dermatology Clinic Chief Resident; 2008-2009
Southwestern Medical Foundation Scholarship for Academic Achievement; 2001-2003
Robert C. Byrd Honors Scholarship; 1997-2000
University Honors; 1998-2001
Phi Beta Kappa; 2000