The General Dermatology Services We Offer
Published on January 28, 2019 by Central Texas Dermatology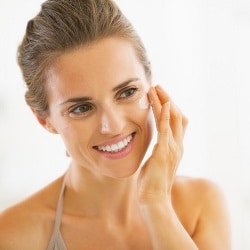 Central Texas Dermatology is committed to providing our patients with the most advanced and effective comprehensive packages in skin care. In order to provide these, we offer an array of general dermatology services designed for the proper care and maintenance of your skin.
Our experienced team of highly skilled dermatologists can provide you with a wide away of treatments and products to help control and eliminate acne. If you want to reduce the presence of stretch marks, we can provide you with the treatment you need. We also offer treatments to help manage chronic conditions like rosacea.
Our priority at Central Texas Dermatology is to make sure you receive the proper skin care you need to maintain happy and healthy skin. If you are interested in our general dermatology services or would like to try our cosmetic or laser procedures, contact us to schedule an appointment.