SkinCare Austin's VIP Membership Program
Our VIP Membership has three different tiers in recognition of the diverse group of patients who visit our practice and their differing goals and needs. While each tier offers progressive immersion in the luxurious world of self care, they all share common access to valuable perks like guest pricing, giveaways, and invitations to exclusive after hours events.
Simply put, membership is our way to reward your belief in our practice by ensuring that you always stay up to date on cutting edge anti-aging and skincare treatments at the best possible value.
All VIP Members will receive:
✓ 50% off skincare products the day you sign up for membership (limit 3)
✓ $100 SCA gift card for referrals
✓ $100 Birthday Month credit for any procedure or product (must redeem in person)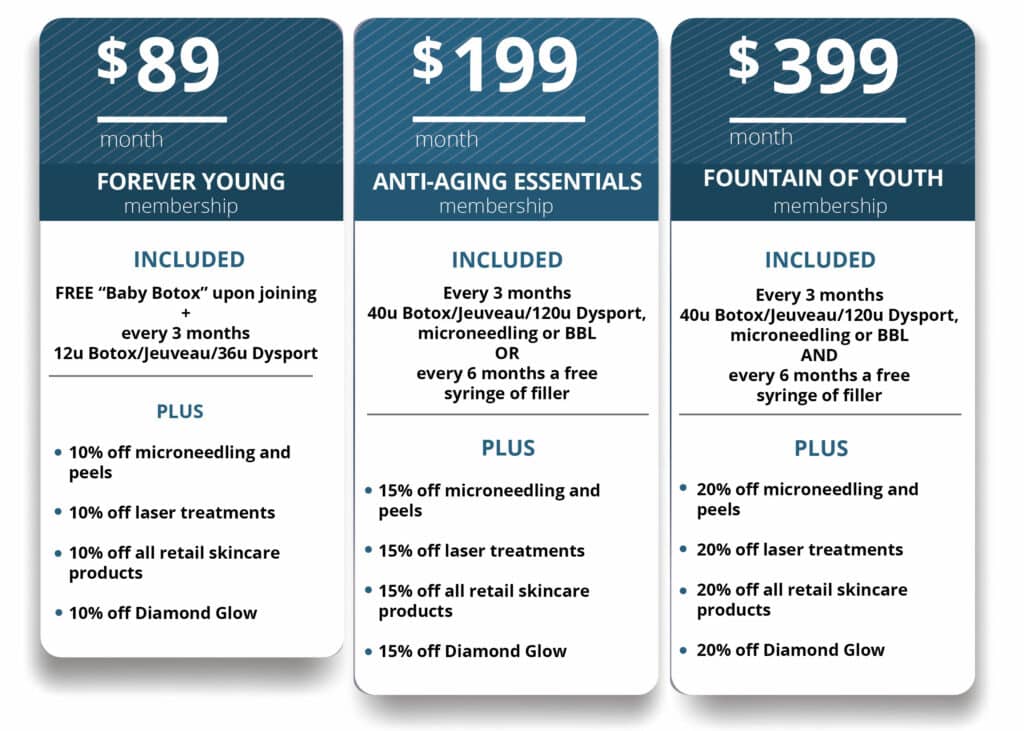 Review the full terms and conditions.