Diana Haeg, LA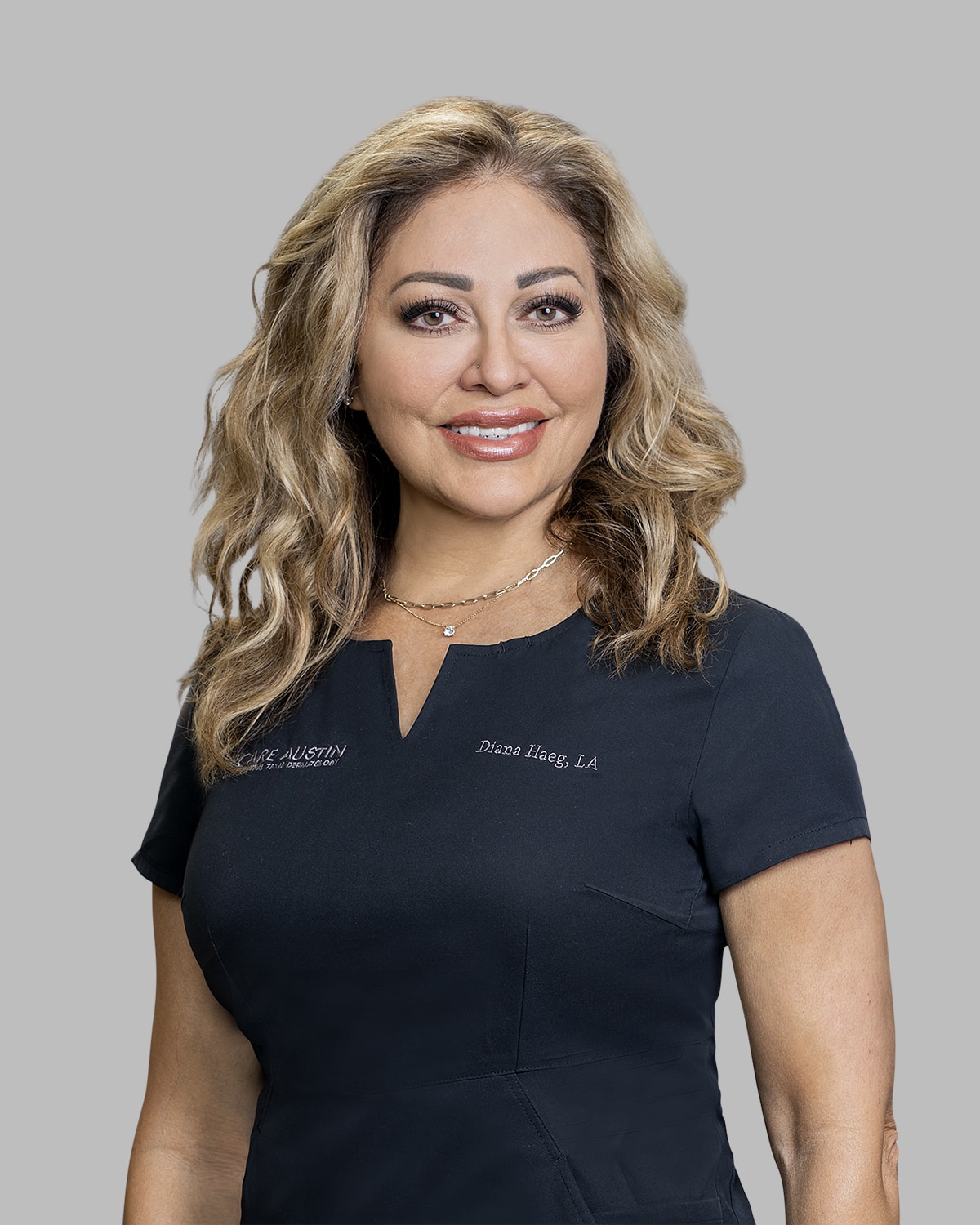 Diana Haeg, LA
Licensed Aesthetician
A licensed aesthetician since 2002, Diana chose to develop her career in skin care solely under the guidance of a dermatologist in a medical environment. Applying herself as a highly skilled Botox, Xeomin and Dysport Cosmetic injector, laser specialist, filler injections specialist and skin care professional. This has enabled her to address a broad scope of treatments. She is committed to continuing education, offering the most advanced treatment to her patients. Diana has been with SkinCare Austin since 2003.
Licensed Aesthetician
Certified Restylane Injector
Certified Laser Specialist
Member, Society of Dermatology Skincare Specialists
-
Written on August 5, 2019
I highly recommend Skincare Austin. I have been a patient of Diana's for many years. I've received almost every service they offer and have been 100% satisfied with all of the treatments. I also find the entire staff to be warm and inviting.