Jeffrey Cone, M.D.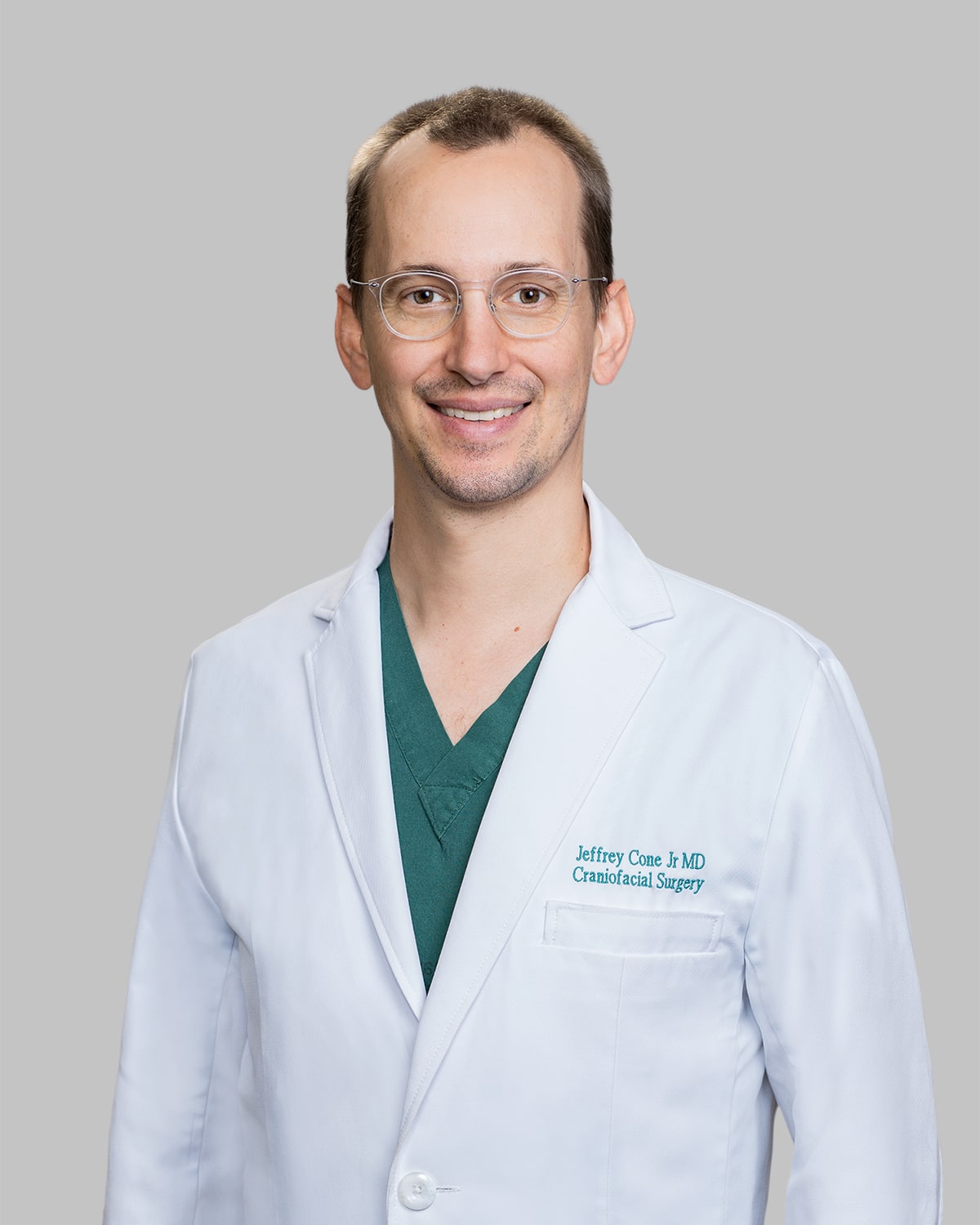 Dr. Cone is blessed to do the work he loves and provides his patients with beautiful and natural results that enhance their lives and outlooks. He is one of the few surgeons in Central Texas trained in both Plastic Surgery and in Craniofacial surgery, and has been awarded by his peers as a Texas Monthly Super Doctor and by the American Institute of Plastic Surgery as a Top 10 Plastic Surgeon.
Dr. Cone has received comprehensive training in plastic surgery in two of the nation's epicenters of cosmetic surgery—South Florida, at the University of South Florida, and Dallas, at the premiere Dallas Plastic Surgery Institute. He has published and lectured on facial aesthetics, rhinoplasty, and breast aesthetics.
In addition to cosmetic surgery, he is passionate about pediatric reconstruction, which he performs in Texas and around the world with LEAP Global Missions. Dr. Cone is married to his college sweetheart, and they have four children. An outdoor enthusiast, he enjoys morning swims at Barton Springs.
Education
Fellowship: Craniofacial and Aesthetics, Dallas Institute of Plastic Surgery
Residency: Plastic Surgery, University of South Florida
Medical School: University of Texas Medical Branch
Undergraduate: Davidson College
Professional Associations
Board-Certified, American Board of Plastic Surgery
Member, American Society of Plastic Surgery
Member, Texas Medical Association
Member, Travis County Medical Society
Awards
Texas Monthly Super Doctor, Texas Monthly
Top 10 Plastic Surgeon, American Institute of Plastic Surgery
John D. and Mary Ann Stobo Award in Oslerian Medicine
John P. McGovern Academy of Oslerian Medicine Award
Member of Alpha Omega Alpha Society
Member of Gold Humanism Honor Society